It's really important to use the best quality art supplies you can afford. There are so many challenges that artists face, having to fight with the materials you're working with is not one that you need to put up with. I've put together a list of some of the essential supplies you need for watercolour painting. These are not the most expensive products you can buy nor are they the cheapest but I think they all represent good quality for a reasonable cost.
This blogpost contains affiliate links. Which means that every time you use one of my links to purchase any of these products I get a small commission. This costs you nothing but really helps me keep this website going. So if you like what I do and would like to support me, I'd really appreciate it if you used my links to make any purchases you require. N.B. I don't endorse any products that I wouldn't personally use myself.
Paint

Daniel Smith Extra Fine Essentials Introductory 6 Tubes Set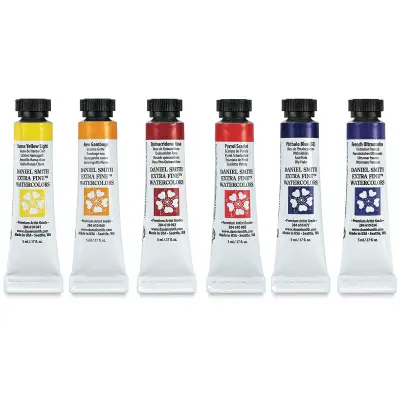 More highly pigmented and finely ground than any watercolors on the market, Daniel Smith Extra Fine Watercolors also boast superior lightfastness, with 235 of the colors rated LR I or II. They have excellent brushing properties, resulting in clear, clean washes even when colors are layered.

Click here to buy Daniel Smith Extra Fine Essentials introductory 6 tubes set from Amazon
Daniel Smith Watercolor Half Pan Set Of 15
Daniel Smith Watercolor Half Pan Sets are perfect for travel, plein air painting, urban sketching, and experimenting with unique color combinations.
The pans offer the same professional artists quality and exceptional lightfastness. They contain highly ground pigments and carry the highest pigment load of any watercolor on the market.

Buy the Daniel Smith Hand Poured Watercolor Half Pan Set of 15 from Amazon

Daniel Smith Watercolor 238 Dot Color Chart
This watercolour dot chart allows you to try almost every colour in the Daniel Smith watercolour line. Provided on watercolour paper, this 238 Watercolour Dot Chart includes the painting properties for every colour with a paintable dot you can try out for yourself.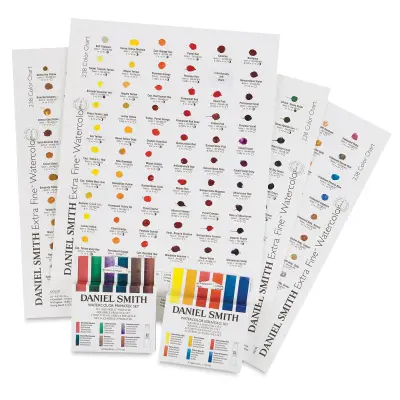 Buy the Daniel Smith Watercolor 238 Dot Color Chart from Amazon
The Daniel Smith Watercolor – 12-Color Set comes with a FREE 238 Dot Card Click here to buy from DickBlick.Com

Winsor & Newton Cotman Watercolor Studio Set, 45 Half Pans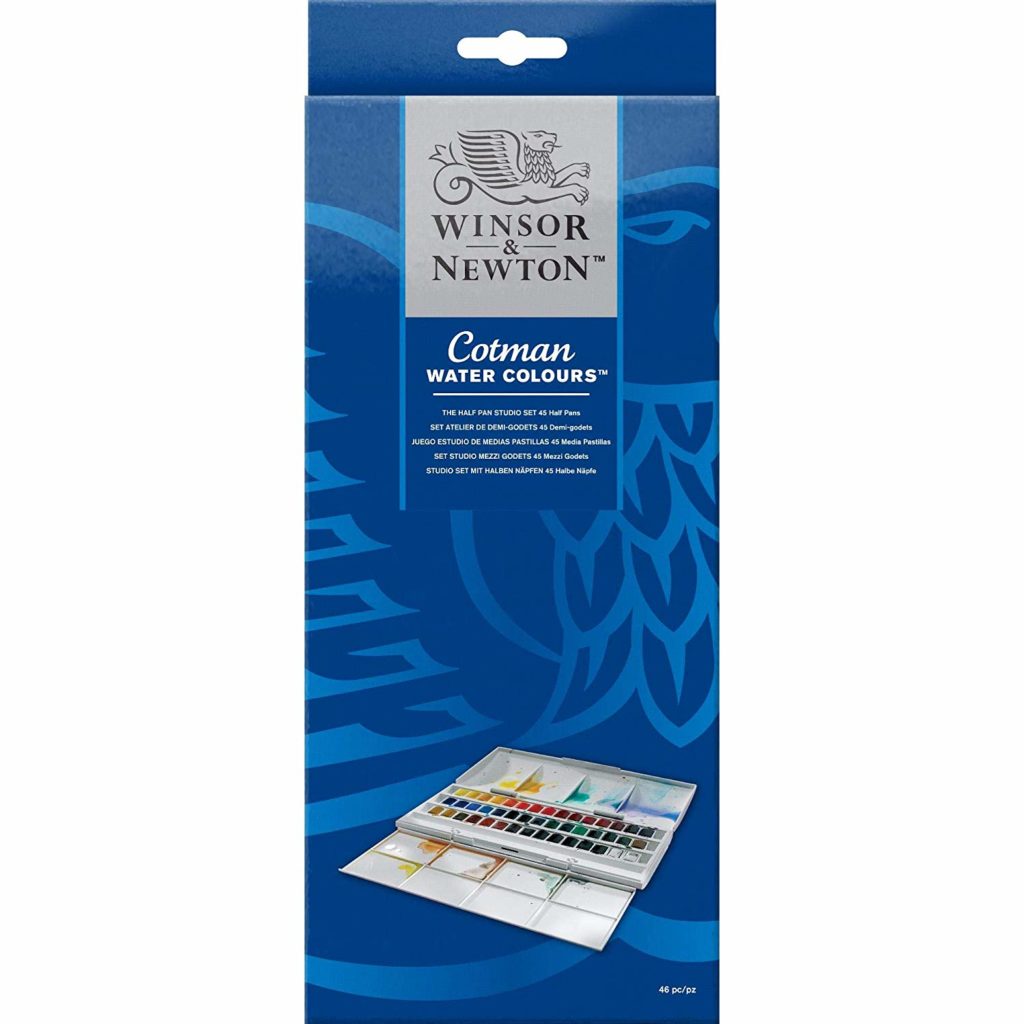 Cotman, from the makers of Winsor & Newton Professional Watercolors, offers a comparatively inexpensive selection of good-quality watercolors. The Cotman line includes both traditional pigments and reliable synthetic colors that replace some of the more rare and expensive pigments used in the Professional Watercolors.
Winsor & Newton Cotman Watercolors represent superb value and are compatible with acrylics and gouache to produce combinations of opacity and transparency. They have excellent tinting strength.
Winsor & Newton Cotman Watercolor Studio Set of 45 Half Pans from Amazon
Winsor & Newton Cotman Water Colour Paint, Set of 12, 8ml Tubes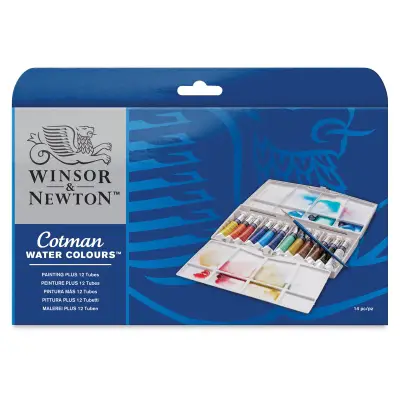 Winsor & Newton Cotman Watercolor Tube Set – Assorted Colors, Set of 12 From Amazon
Brushes
Winsor & Newton Cotman Short Handle Brush (4 Pack)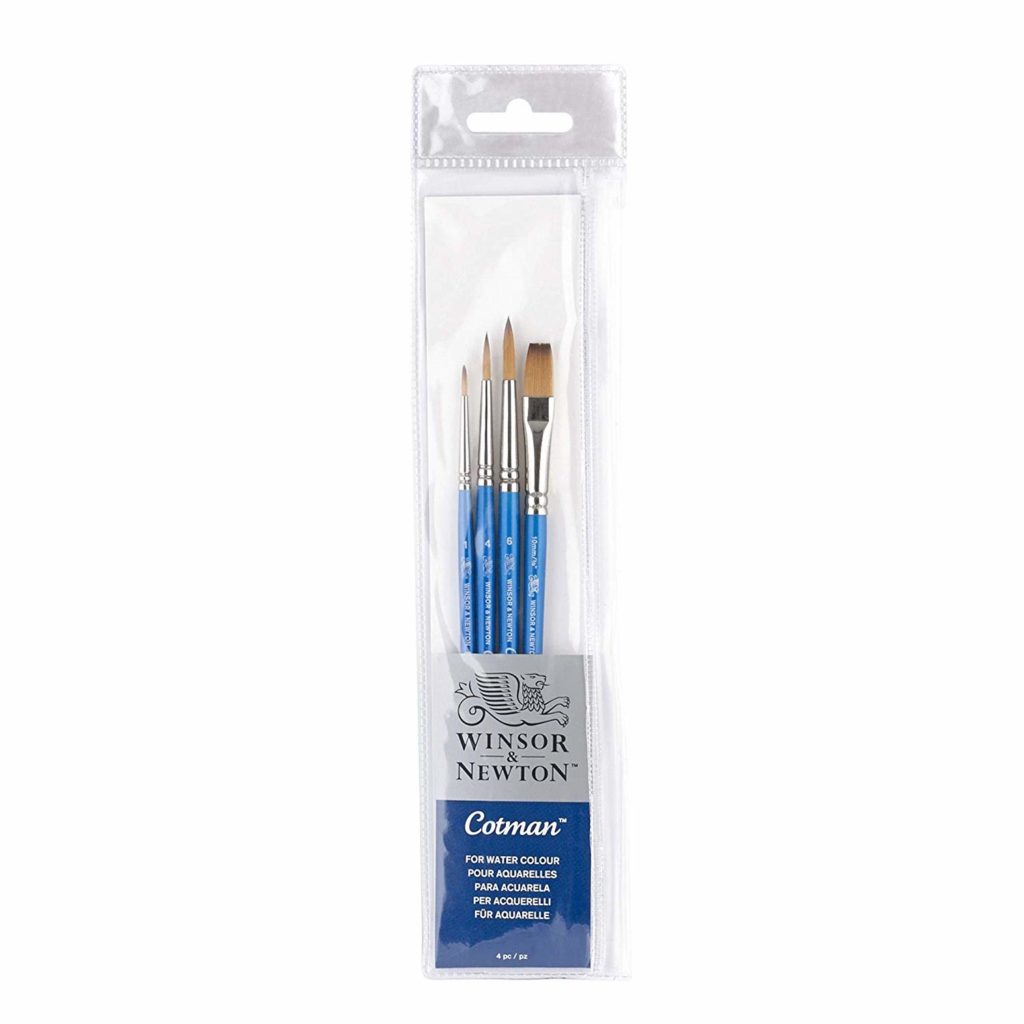 Round Brushes are a must have for any watercolour artist because of their versatility. You can make a range of marks from big juicy washes to needle thin lines or you can drag them horizontally with a relatively dry brush to create irregular marks. I personally love using Winsor & Newton Cotman brushes and always find myself reaching for them because of their consistently good quality . This 4 pack includes a flat brush as well. (Always useful to have). Its a nice practical selection of brushes for a great price.
Click here to buy the Cotman short handled brush 4 pack from Amazon
Kolinsky Sable Hair brushes
Escoda Reserva Kolinsky-Tajmyr Sable Pointed Round – Kolinsky Sable, Set of 6, 1212
Kolinsky Sable hair brushes are the gold standard of watercolour brushes. They are prized for their ability to hold a fine point. Due to the fact that Kolinsky sable hair is rare and difficult to harvest, these brushes are not cheap, but if you're in the mood for treating yourself to some fine quality brushes my choice would be this set from Escoda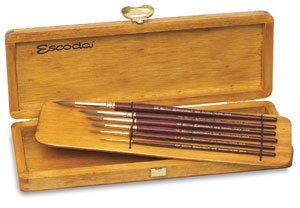 Buy the Escoda Kolinsky-Tajmyr Sable set from Amazon
Escoda Versatil Brushes. Offer a synthetic alternative to Kolinsky Sable and are very reasonably priced Click here to buy from DickBlick.com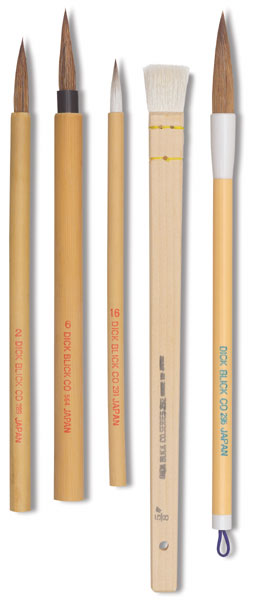 It's a myth that you always need to spend a ton of money on brushes. Bamboo brushes are very useful and very inexpensive. I personally like to use a range of different sizes and types. They're great for painting loose irregular brushstrokes such as you might need for painting foliage Click here to buy from DickBlick.com
Isabey have been making brushes in France since 1895. Riggers are essential for painting thin lines such as tree branches etc Click here to buy from DickBlick.com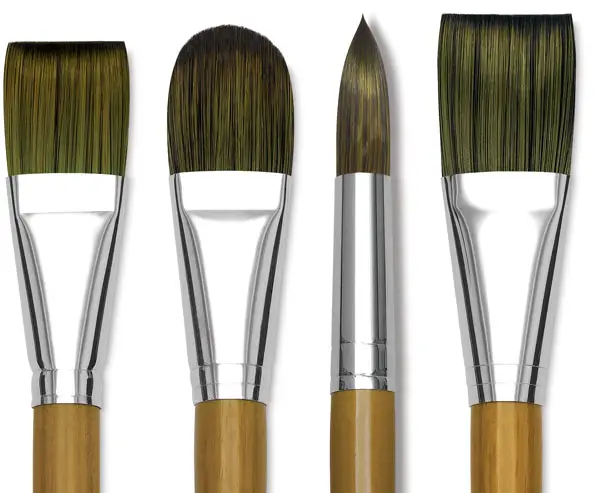 Isabeyisacryl synthetic flat brush Click here to buy from DickBlick.com
Palette Knives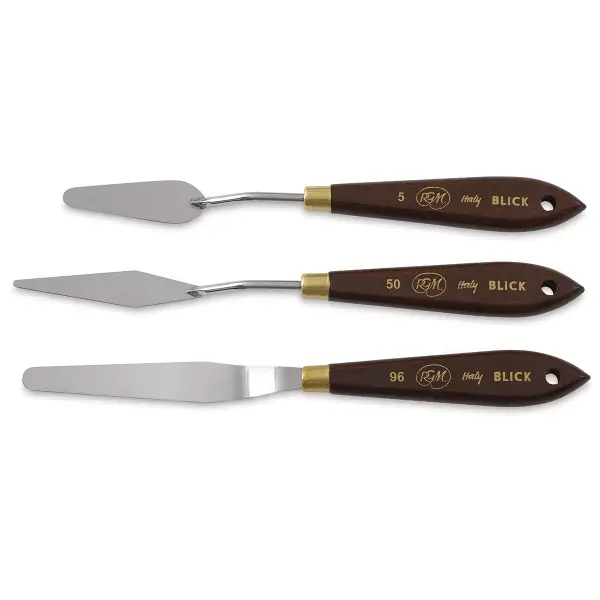 Palette knives are not just for oil painters you can use them in watercolour too. I often use mine to scrape out thin lines such as grassor tree branches or to create other interesting textural effects.
Click here to buy palette knives from DickBlick.com
Watercolour Paper
Make sure you check out this previous blog post which should pretty much answer any questions you might have regarding which watercolour paper to. https://www.solvingwatercolour.com/all-about-watercolour-paper/
Arches watercolour paper is without doubt, my favourite brand. It's a handmade 100% cotton which has been produced at the same French mill since 1492. I particularly like watercolour blocks as they are glued on all four sides. This helps prevent the paper from buckling. 140lb Cold Press is a medium textured paper sometimes called NOT and is generally favoured by most watercolour painters You can also get a rough textured paper and a smooth paper called Hot Press.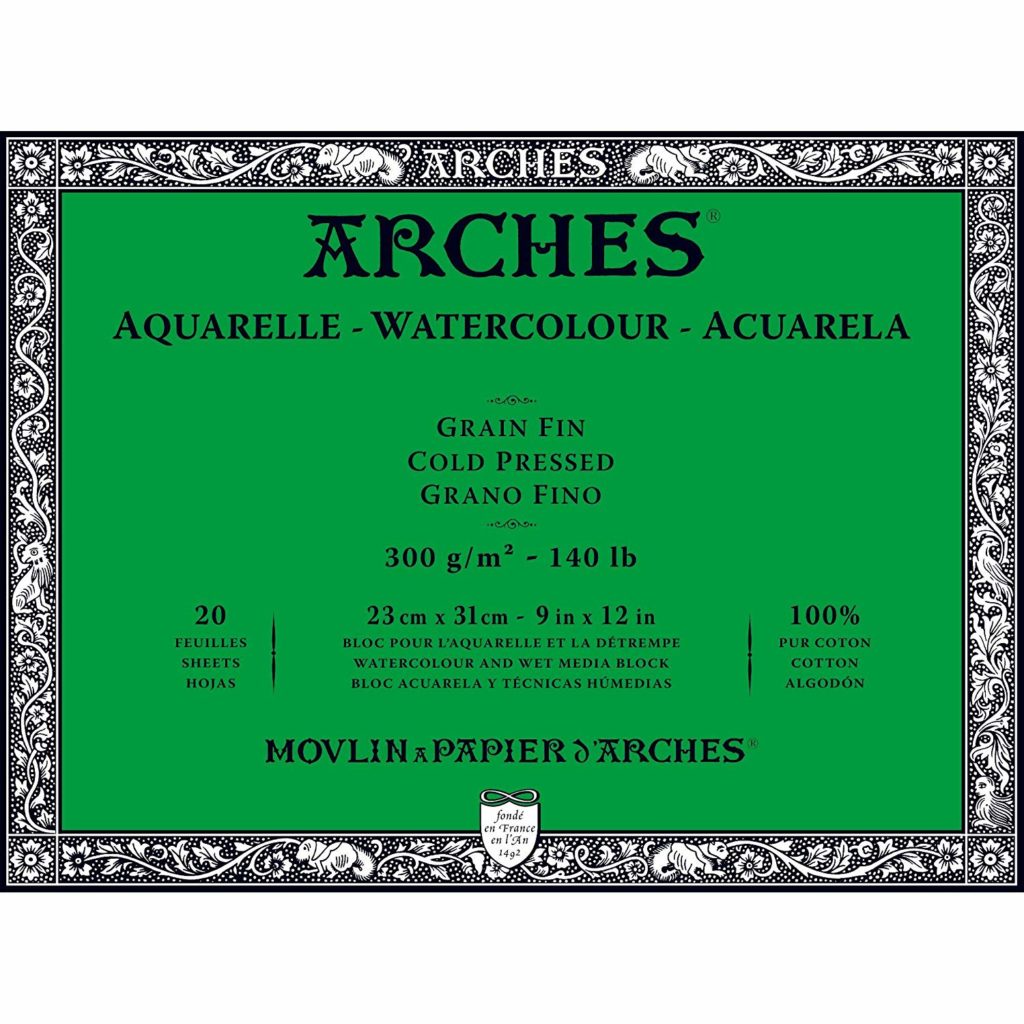 Buy the Arches Watercolor Block, Cold Press 9″x12″ from Amazon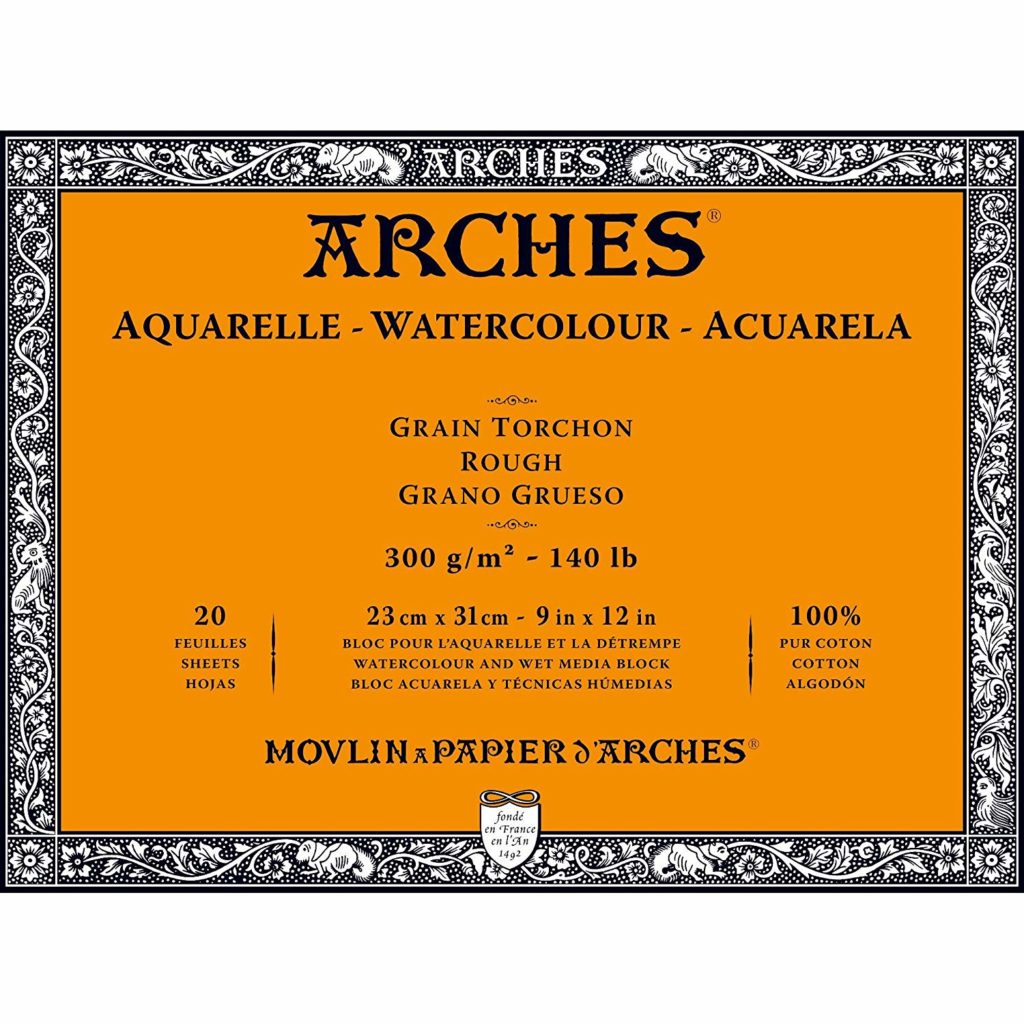 Buy the Arches Watercolor Paper Block, Rough, 9″ x 12″, from Amazon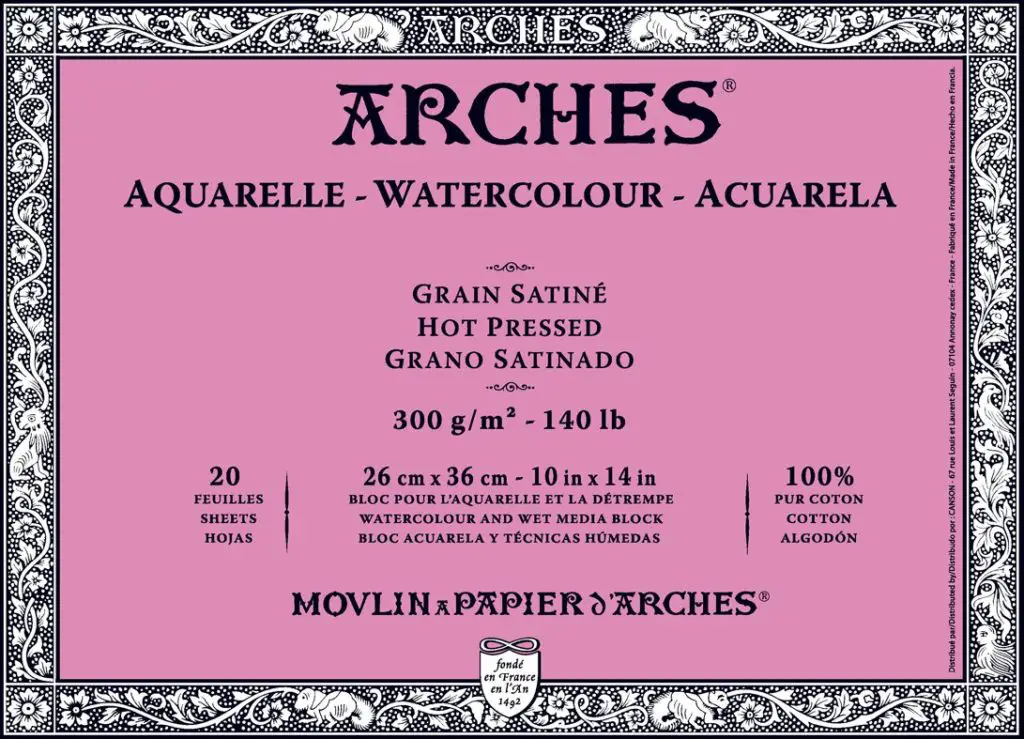 Buy the Arches Watercolor Block, Hot Press 10″x 14″ from Amazon
If you're just starting out with watercolours and you want to get your painting skills up to speed before committing yourself to an expensive 100% cotton paper such as Arches then you could do worse than try Reeves watercolour paper. This is cellulose (i.e. woodpulp) paper and it is not going to give you the results as a 100% cotton paper but it's certainly possible to get decent results with it. Again, check out the watercolour paper blog post that I mentioned before.
Buy Reeves Watercolor Pads from Amazon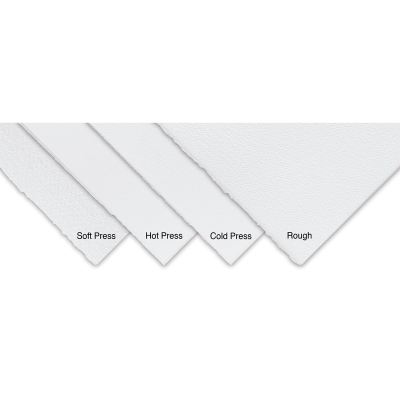 The cheapest way to buy watercolour paper is in sheets rather than pads. Fabriano is an excellent quality watercolour paper. Some of Fabriano's papers are made with a mixture of cotton and cellulose but Artistico is 100% cotton which is really the only choice for the serious watercolour painter. Buy Fabriano Artistico Watercolor Paper from DickBlick.com